Retaining walls keep your dirt where It belongs.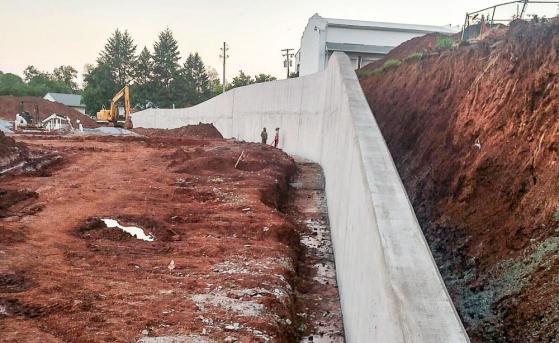 Unprotected banks of soil can be a danger to the area beneath them. Heavy rains can cause miniature mudslides, wiping out all of your hard work. Concrete retaining walls provide lateral support to vertical slopes of soil. When these walls are built by experts like Concrete Walls Unlimited, they offer a long-lasting, solid barrier of protection. These environmentally friendly walls also give your property a clean, modern look. Gain peace of mind by protecting your assets and property with a sturdy retaining wall. Contact us today to learn more.
Of course, we strive to provide the best concrete retaining walls in the market. Go check out our photo gallery to see some examples of our work.